If you know what you're looking for! I bid on these 4 knives, uncontested. Funny thing, the auctions were five days from closing when I bid on them. I would have been pleased with just the Whiskers Allen knife but all 4, now that's a real deal!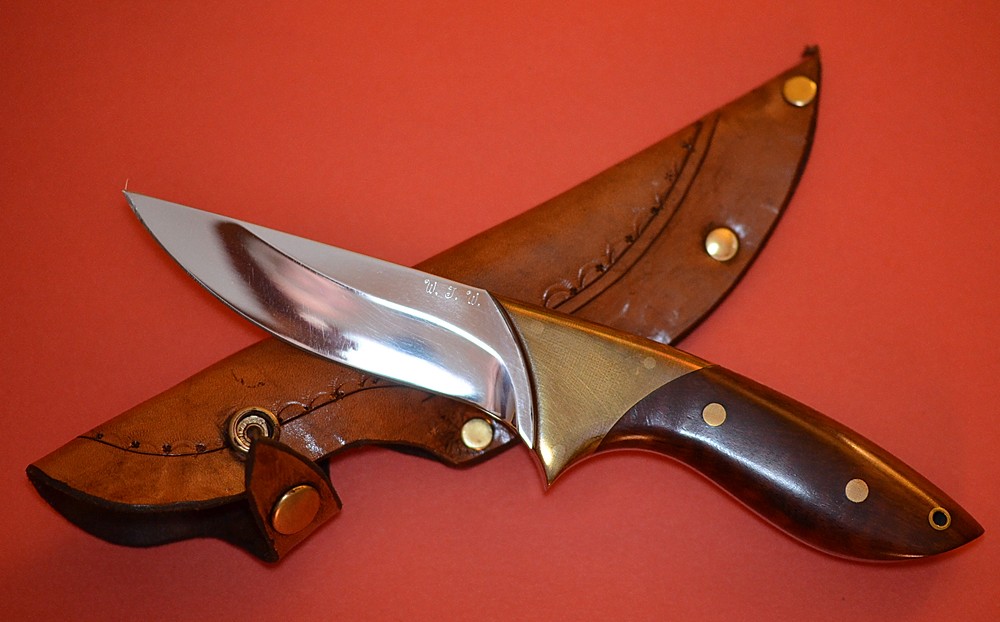 Wayne Whitaker

Whiskers Allen, scrimshaw possibly by Dianne McAlonan, my ex-wife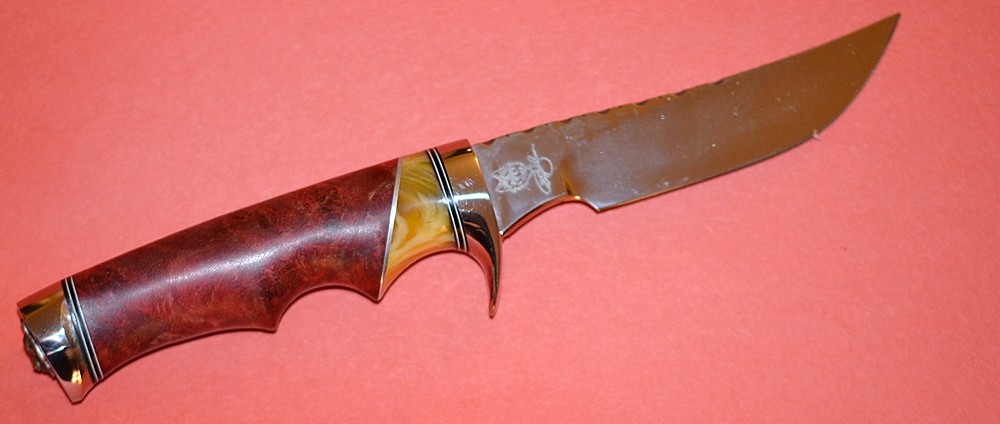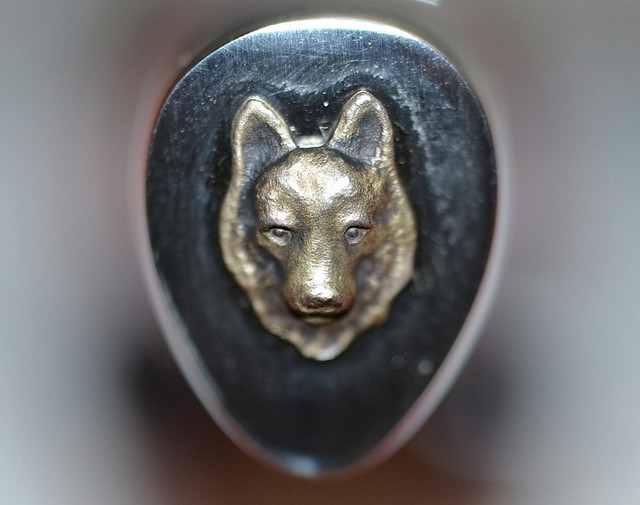 Ruffin Johnson "Lone Wolf"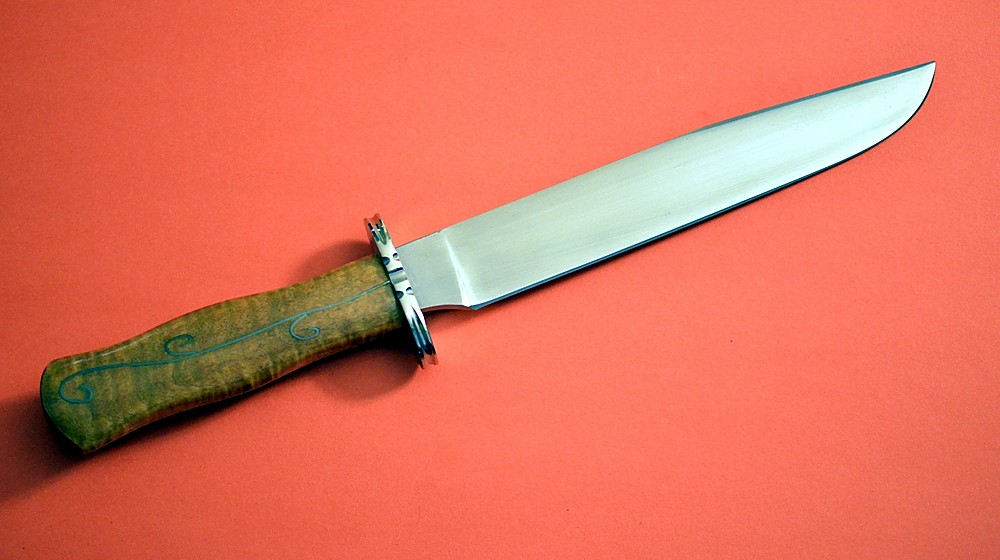 Steve Schiffer