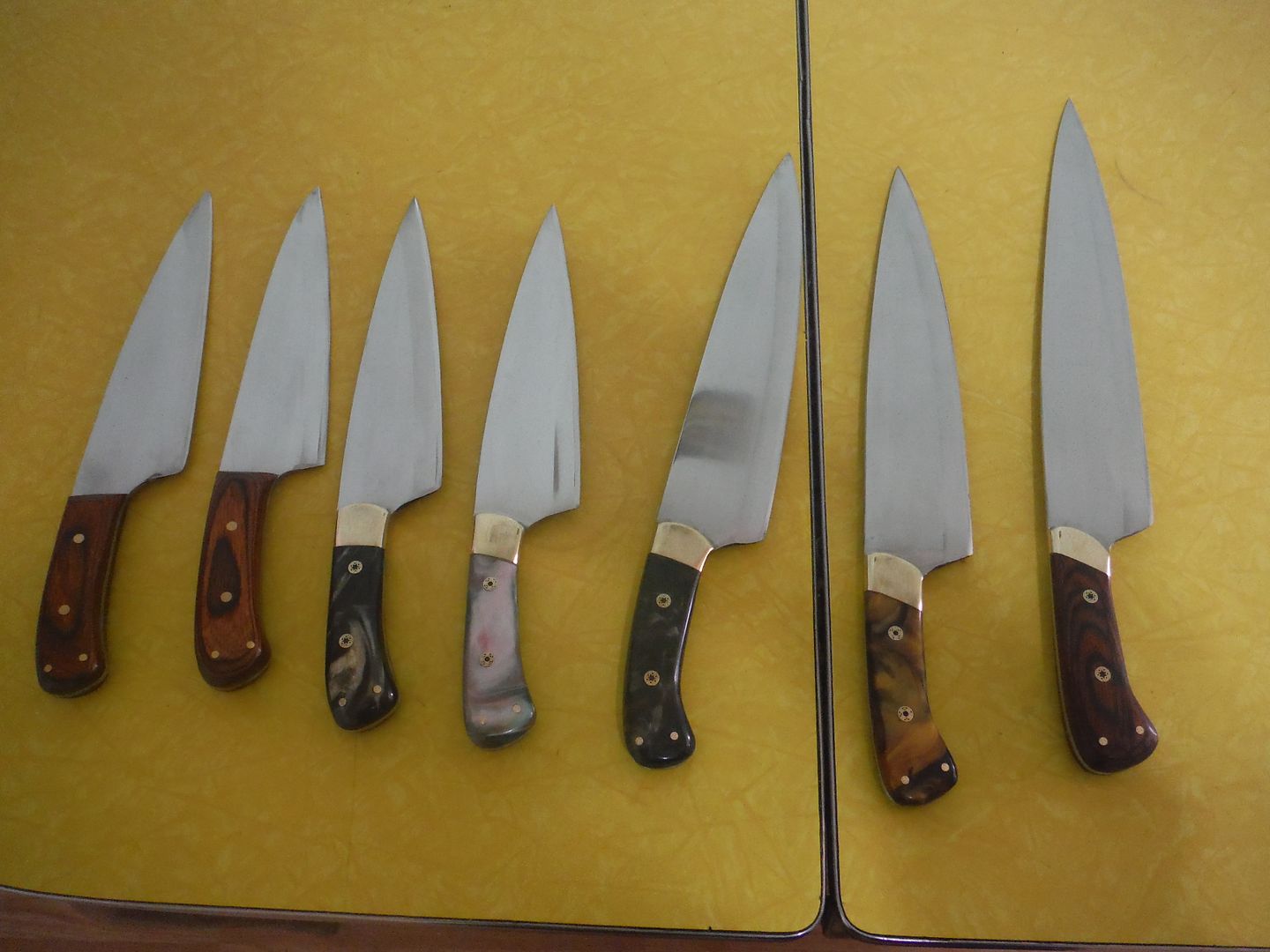 I've got a show coming up in January, the annual AKCA show in Phoenix. So, to make my table a little different amongst all the edged weapons and macho goodness: a BIG batch of French Chef's knives in various sizes. The two plainer ones on the left were my "proof of concept prototypes", since they had certain (Erm!) infelicities in the grinds, I'm going to sell them at a discount.
As with my previous chef's knife, these are all O-1 with edge quenches and tempers. I suspect as they age and patinate, that a hamon may show up, as one did on a kitchen knife I made 10 years ago. Grips are faux marble and abalone, as well as Dymondwood. Everything held together with mosaic pins. I've grown tired of hand-polishing, so I've finally broken down and gotten one of those terrifying buffers.
Amusingly, upon posting these on facebook, I sold the blade that's fourth from the left to the wife of an old friend in Illinois. Not bad!