Here are two of my traditional style rustic knives. Both of these are from 1095 steel that is triple normalized and then heat treated in a kiln at 1500 degrees and edge quenched. They were then triple tempered at 400 degrees. I like the rustic look so the flats are left with a heat treat finish. Both are razor sharp.
11 inch scalper style - 6 inch blade - stained red oak handle finished danish oil. 5/32 thick blade. Hand filed cross hatching for a secure grip - $80.00
7 inch Kephart - 3 inch blade - stained red oak handle finished with danish oil. 1/8 inch think blade. Great little utility knife - $55.00
They do not currently have sheaths but if you want one I can do a leather pouch style for an extra $30.
Shipping in the continental U.S. is $6.00
My email is
lundy.knife.tool@gmail.com
and is the best way to reach me since it goes to my phone. That is also my paypal address. Otherwise feel free to drop me a message on here I just won't be able to respond until the evening because of work. Thanks for looking!
Admins, this is my first post so if I messed something up please let me know and I'll fix it immediately!
[IMG]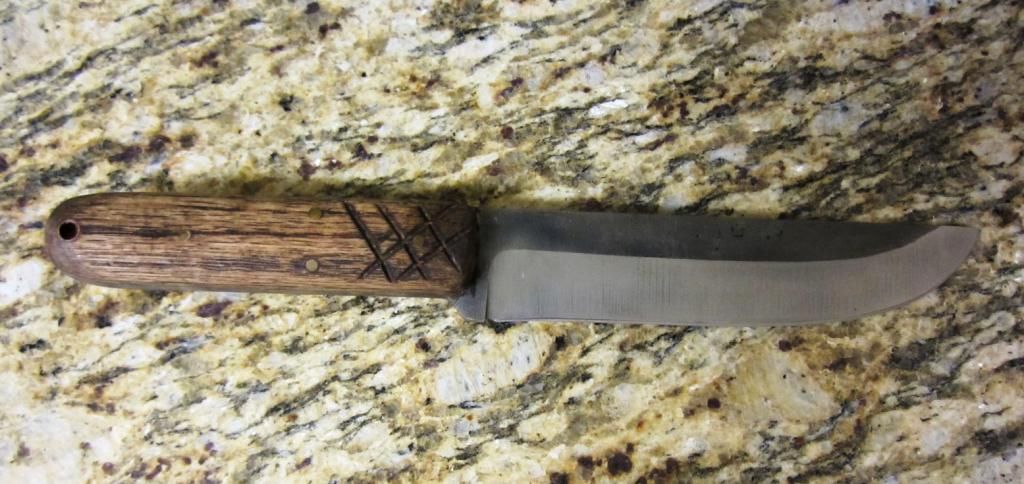 [/IMG]
[IMG]
[/IMG]
[IMG]

[/IMG]