Three more scramaseax for your viewing pleasure!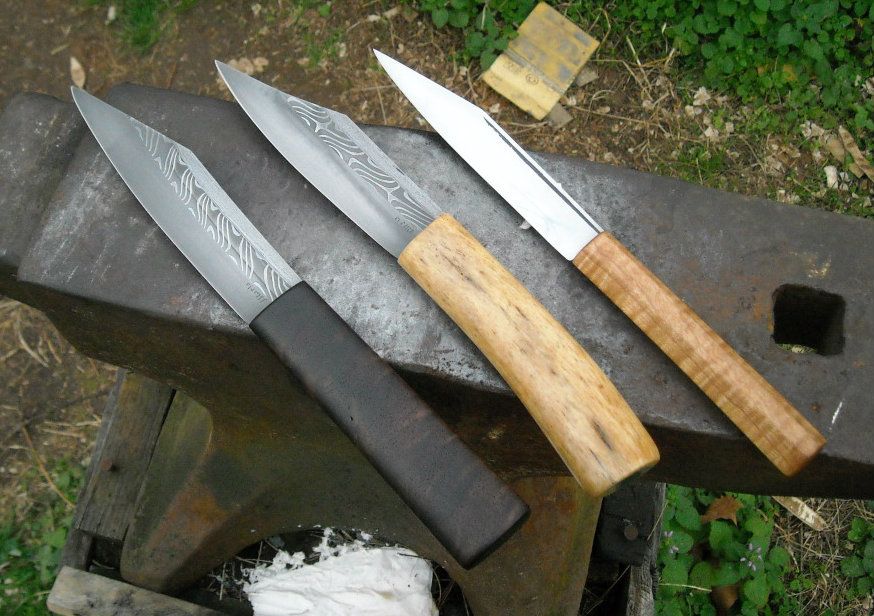 On the right we have a simple blade of 1095 with a hard maple handle... the blade is just under 5" in length. I decided this time to not stain the maple, just to soak it overnight in boiled linseed oil... I like the way it turned out.
In the middle we have a patternwelded blade- the edge is 1095, the core is 11 layers of 1080 and 15n20 twisted, and the spine is gnarly old wrought iron. The 1095 developed a bit of an auto-hamon... The handle is from a rib bone I picked up in Alaska many years ago. It is very solid for a rib, I suspect it is stellar sea cow and though I have no way to know for sure, it strongly resembles it. Who knows, it might be grizzly.... The blade is just under 5" long.
The seax on the left is of close kin to the one in the middle, except the handle is walnut. No auto-hamon, but I like where the quench line ended up... The blade on this one if just over 5".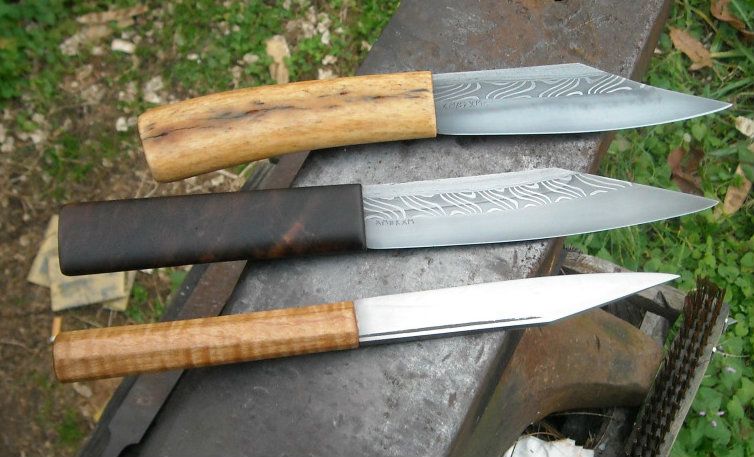 I'm really happy with how these turned out. I have one more patternwelded blade from this batch that is 4 bars instead of 3, and a lot bigger, that I hope to have finished up before Christmas.
Thanks for looking!