Does anyone know approximately when Johnson reconfigured the loop of the sheath, lengthening it and adding the upper paracord feature to secure the handle of the model 23 gamemaster?
The earliest model 23's like mine didn't have the lengthened loop and paracord to keep the handle secure against the sheath.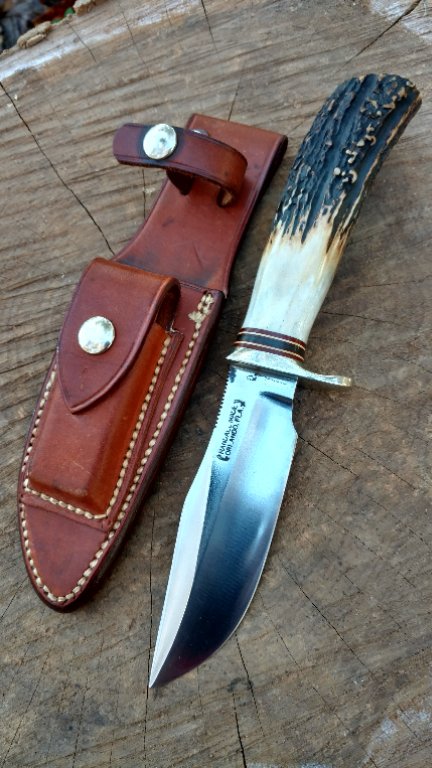 I'm having problems uploading photos from my app to show other examples, but there is a later mod 23 stag with 3 thick 2 thin spacers without the paracord retainer, and also a later stag 1 thick 4 thin spacer configuration that I believe dated from 1977-83 approx.
So it appears the sheath loop was reconfigured, lengthened, redesigned how the loop attached in the back from the old style butterfly sewn tab, and the added paracord retainer, sometime between 1977-83?
I have not found an all thin spacer configuration without the paracord. Does anyone have one?
I know it's tough to nail it down too close with an earlier sheath coming out of the bin for a little later knife, but there is probably a close estimate.
Thanks, Sam