I'm always chuffed when someone takes the time to comment on one of my knives even when my sanity is questioned. I'm often asked "Where do your ideas come from ?" so I thought in the case of this piece I would take you through the process of how it came about.
I'm constantly looking for knife/knifesculpture ideas so I apply a "knife filter" to all aspects of my daily life trying to see how overlaying any stimulating concept or item with a knife idea might work. Having been a designer for most of my life its not an unusual process for me....putting two or more ideas together that normally don't fit and trying to make something new......its a 2+2= 5 thing.......areas like nature and animals are obvious....but stimulating ideas that have led to knives have come from ....nursery rhymes, religion, the blues, dentistry, and even fashion trends .As I don't have to worry about camp cutting practicalities the potential areas for stimulation are endless.
Take one idea and overlap it with another...then start drawing.....and after a while (sometimes ideas need time to ferment) a new concept arrives. Something different...something new.
And this idea came from a 12inch Album cover from 1970.
One of the great things about 12inch vinyl as opposed to CDs was that there was a superb area on the rather large sleeves for powerful images and way back then a great Album cover could really add real flavour to the music inside...far more so than the much smaller cassettes and CD packaging that followed.
Back around the late 60s Frank Zappa contacted the artist Neon Park to discuss the cover for a forthcoming album. Zappa had found a copy of a 1956 magazine called Man's Life and was rather taken by the cover illustration for a story called "Weasels Ripped my Flesh" He asked Park if he could develop the idea as he was going to use the magazine story title as the name for his forthcoming album.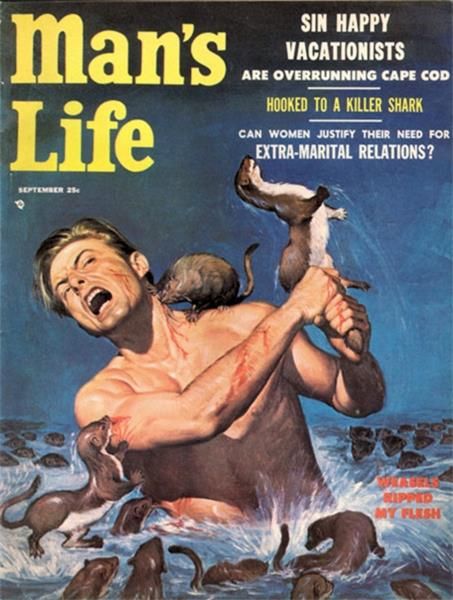 Original Weasels Ripped my Flesh magazine cover
Park then went away and illustrated his version of Weasels Ripped my Flesh and created what still is one of my favourite Album covers of all time. When I first saw it as an Art student I loved the album name and I loved the illustration...The Album was released in 1970. Though it's not my favourite Zappa music... the "Hot Rats" album still gets most plays but "Weasels" is for me by far the best Zappa record sleeve.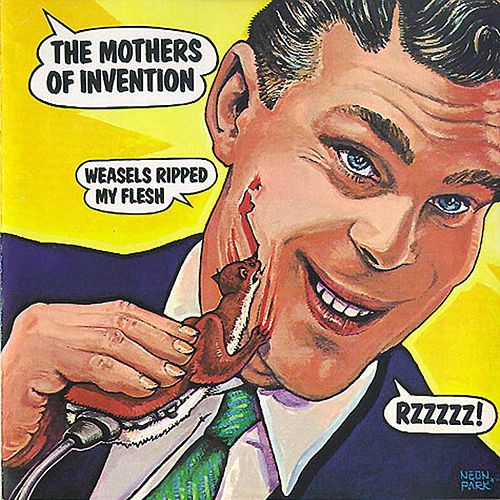 Neon Park's cover for Zappa's Album
(For those who don't know his work ,if you like bluesy/rock/jazz check out Zappa's guitar solo on Willie the Pimp on Hot Rats... which made one of the top 100 guitar solos ever by Rolling Stone magazine)
Park who's real name was Martin Muller went on to have an illustrious career as an artist and illustrator producing work for Little Feat, David Bowie, Dr.John the Beach Boys and lots of superb work in other genres.
So going back to my creative method of overlaying knife ideas with other stimulating things...this one was obvious and rather simple..the creative light bulb lit up almost instantly .Substitute the weasel razor with a weasel knife...he was shaving so it had to be a cut-throat so I decided I just had to have a go at making it
The album had always meant a lot to me...so in a small way its my homage to two heroes of mine
Both Zappa and Park are no longer with us.......both died in 1993.......but if they are up there looking down I hope they like it .
barry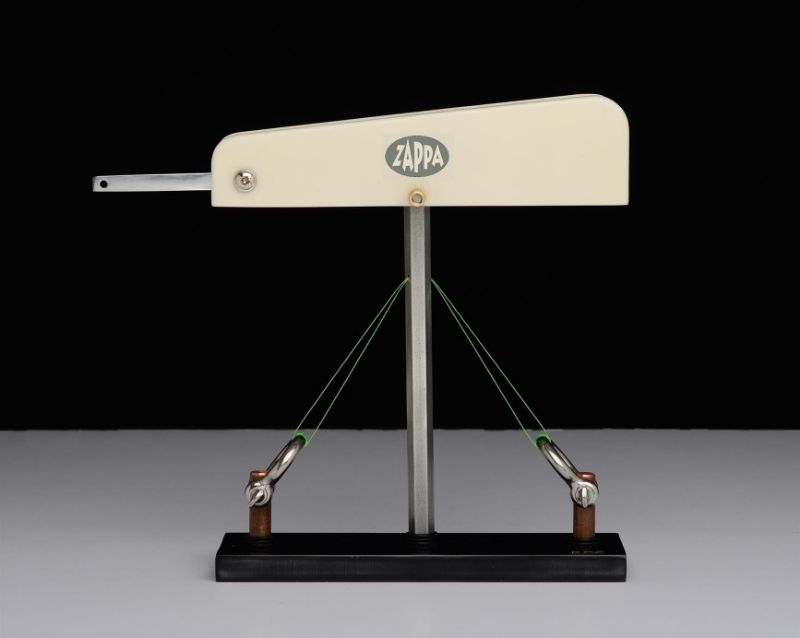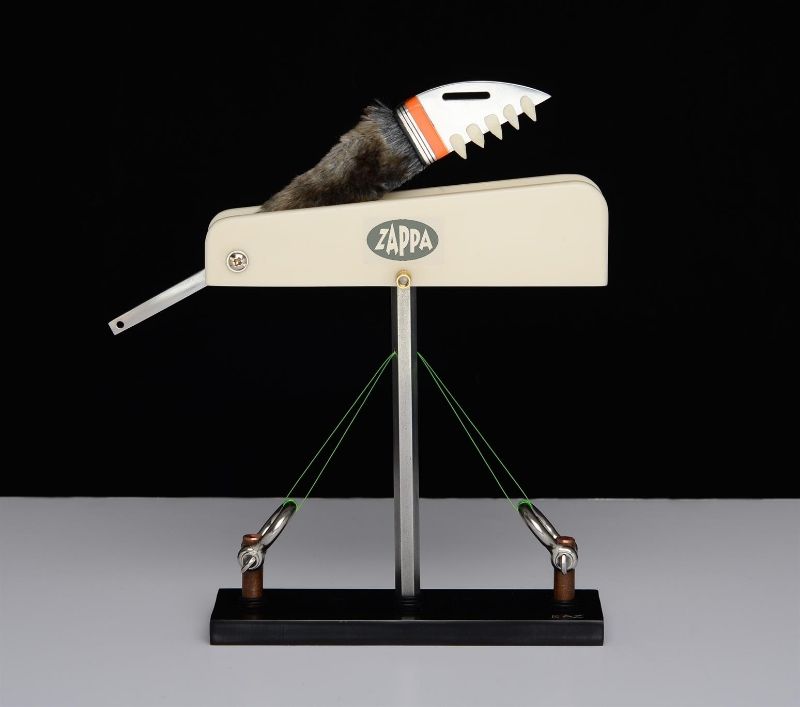 www.knifesculpture.com