Went "fishing" at one of my favorite on-line knife fishing lake and caught two very nice older Michigan Knife Maker folders; both by Jim Serven. I read that Jim passed away in 2013; when I saw these knives it was the first I've ever heard of him.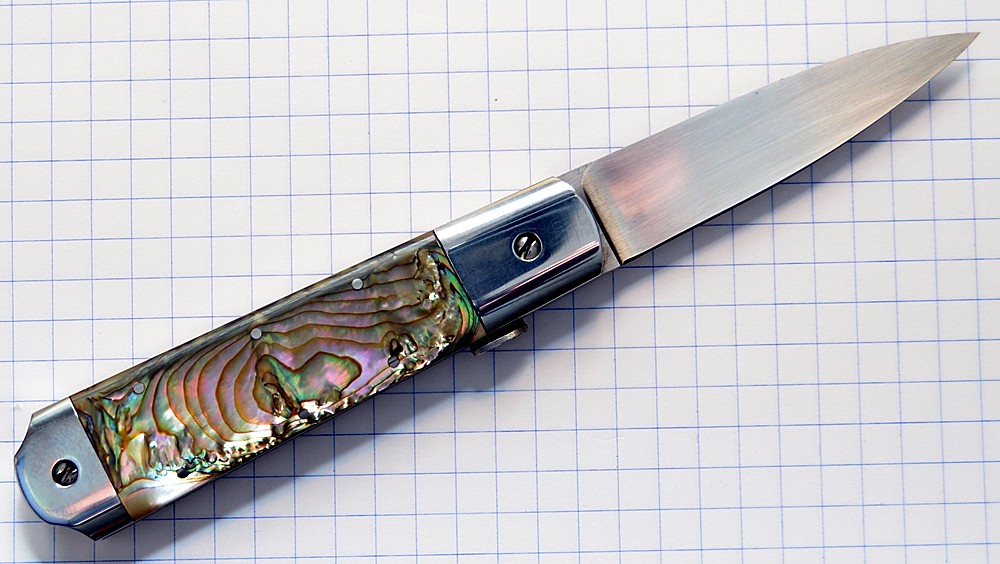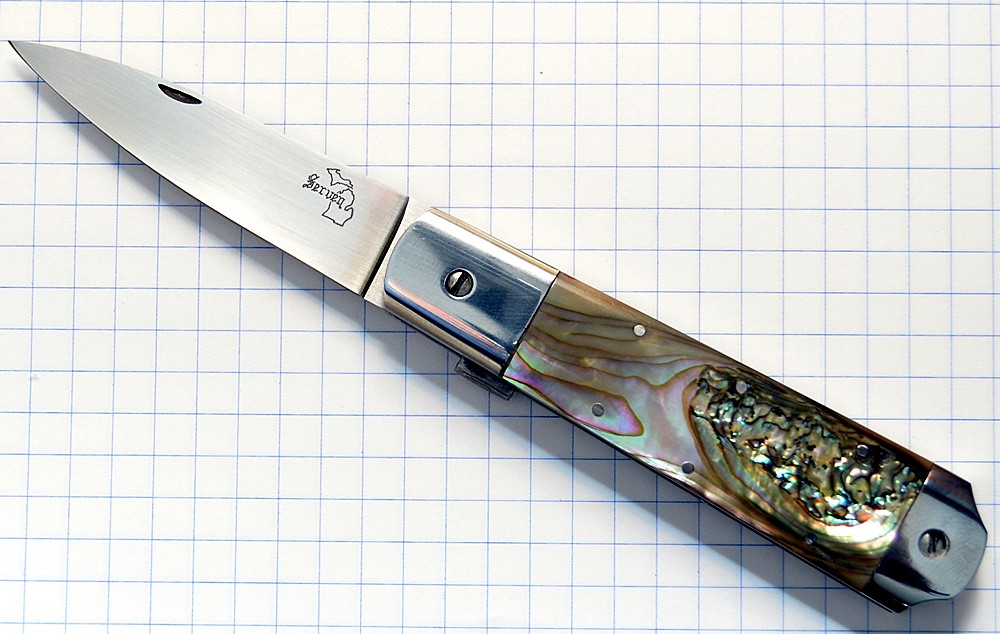 Jim Serven (Michigan, sadly no longer with us) Abalone Shell liner lock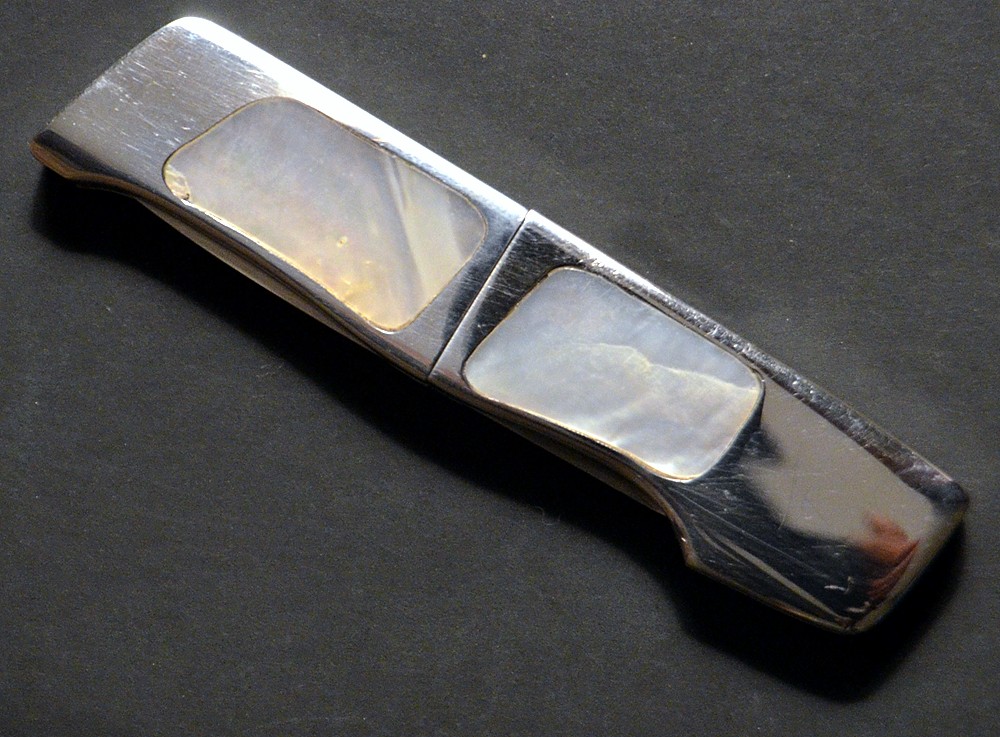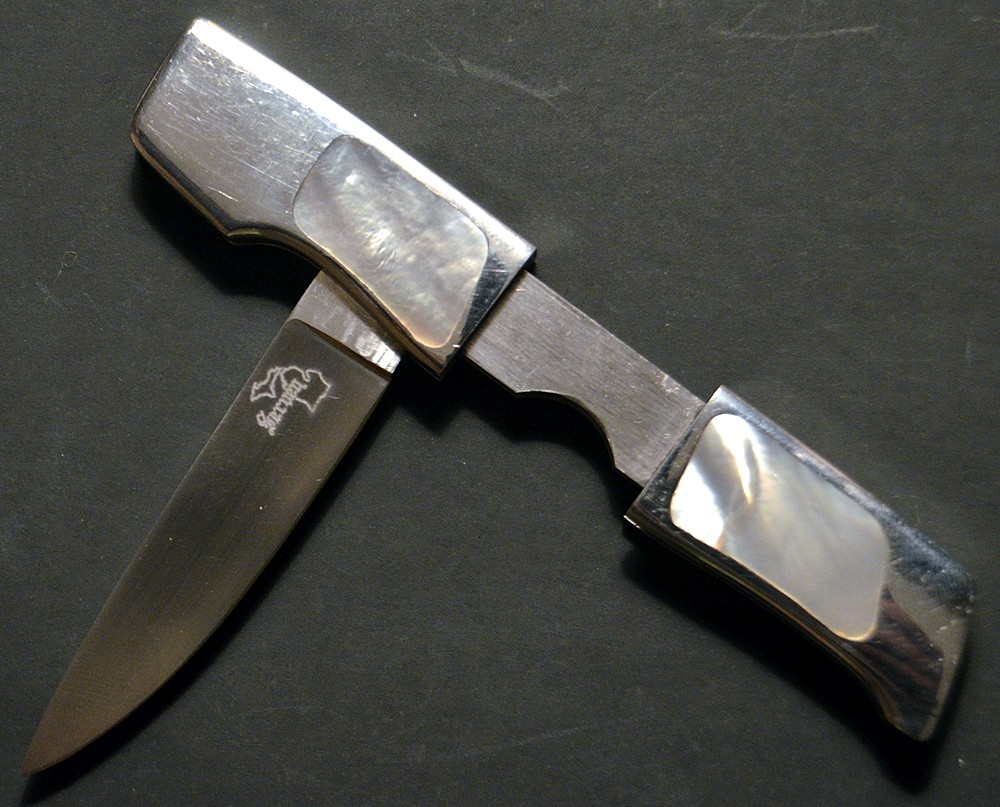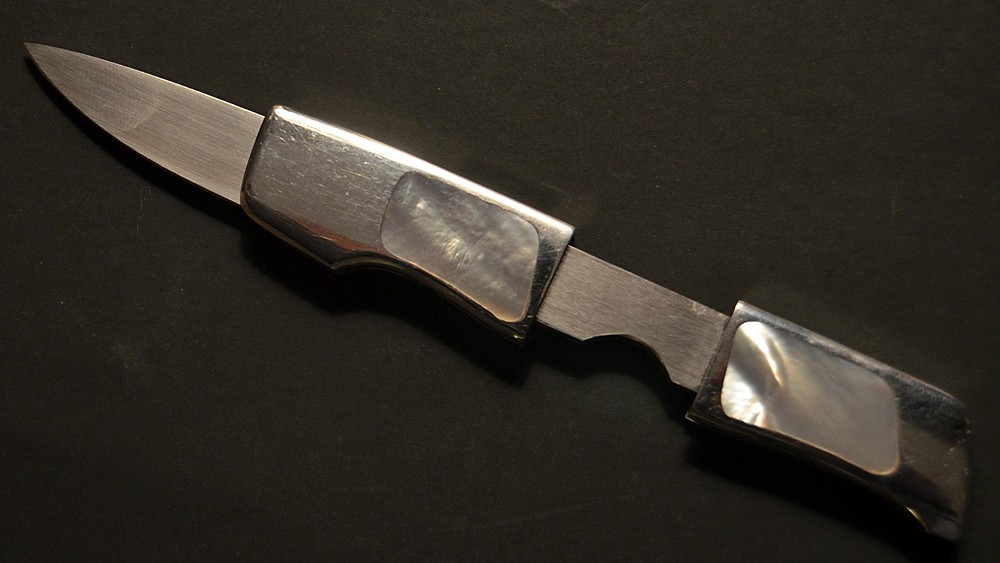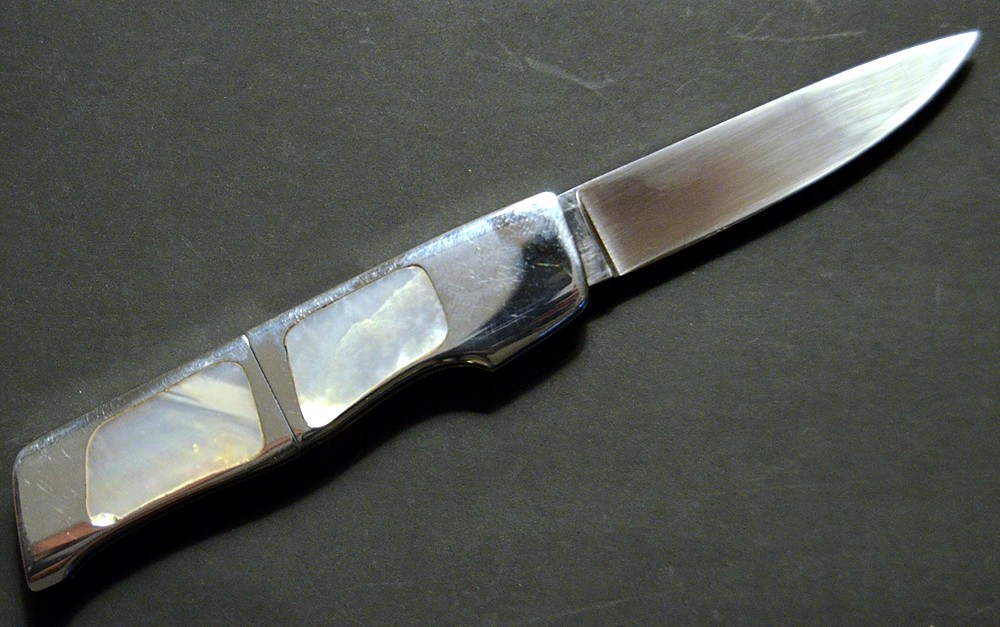 Another Jim Serven knife, with mother of pearl scales. I'll let the photos do the talking; sort of a trick locking knife; I've never seen this before - pull the knife handle apart, rotate the blade 180 degrees, push handles back together again.