Dear Mr. Johnson,
I live in Brazil and my name is Ricardo Romano, I work too as a full-time knifemaker. Since I began to make knives, ten years ago, I always inspirated on mr. S. R. Johnson's work as knifemaker and a very pleasant people he is.
As a homage I paying, I sent a picture of one of my own manufacture knive. Below it's description:
ATS-34 steel, mirror polished finish, 3-1/2"
stainless steel hilt
green canvas micarta handle
The knife photo...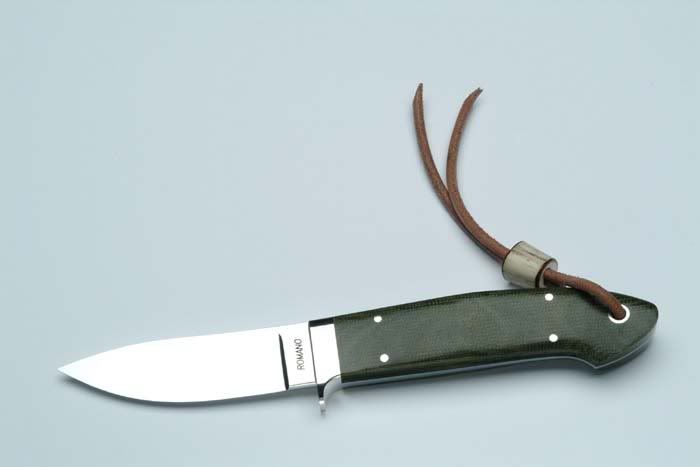 Thanks for all!
RICARDO ROMANO BERNARDES / BRAZIL
cutromano@yahoo.com