Here's a hunter I made up with a 416 San Mai assembly with a W2 core.
I got it all cleaned up and re-sanded the blade for a final etch and liked it so much just the way it was, I decided to leave it.
The oxides that remain on the surface that we're all so familiar with, actually end up eroding and coming off anyway, so why not just let the differential hardness show off the San Mai?
This was one of the nicest pieces of Ironwood I have ever acquired.
Stainless fittings complete the package.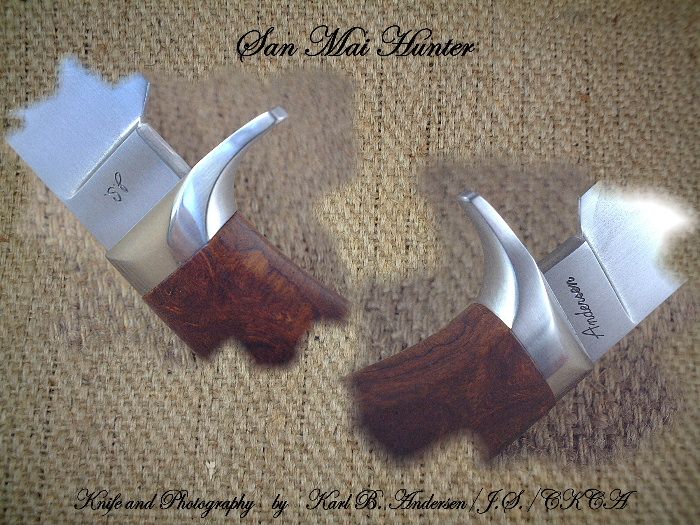 __________________
Blade Show Table 14-O
What do you do when you see your ex in pain, limping and bleeding?
Relax. Take a deep breath. Reload and then shoot again.
www.journeymansmith.com